REQUEST A REPAIR ESTIMATE
Auto Repair in Beallsville, OH!
Quality Auto Repair is a Beallsville auto repair company that has been providing hassle-free auto repairs at affordable rates since 2011. Established as an alternative to purchasing expensive services from your local dealership, we are committed to servicing almost all types of vehicle maintenance – regardless of type and make – with professionalism, patience and compassion. Our  technicians have existed to help in tough situations such as car breakdowns or unforeseen accidents.
We are not only fixers of cars, we are also educators who aim to teach our customers the best methods and principles for general maintenance. With over ten years of experience in the Beallsville community, we assure honesty and full dependency in maintenance and repair.
Auto repair services – Tires. Brakes. Oil. Alignments. Everything
Allow our techs to create a personalized factory-scheduled maintenance plan. They will not only help you avoid costly repairs and breakdowns but also improve performance and fuel efficiency. Additionally, our techs can help you with regular maintenance such as an oil change, brake repair, or wheel alignment. We work on all makes and models, foreign or domestic vehicles.
New Tires & Tire Repair
Quality Auto Repairs technicians will inspect and balance your tires, as scheduled by your manufacturer's guidelines, and when necessary they will determine the correct size and kind of tire you need in your car.
Brakes & Brake Repair
At Quality Auto Repairs, our technicians appreciate the need for thorough knowledge of different part of the brake system – they can diagnose and repair any make or model.
Oil Change
Oil is a key component to help maintain the performance of your engine and do such things like reduce friction, lessen wear, provide lubrication, form a sealing between the cylinders and pistons, and help cool down engines. Without fresh oil circulating past engine parts over time carbon buildup would be highly toxic and it effects performance.
Exhaust System Services
Many people believe exhaust systems only reduce noise, but they also help to significantly reduce harmful emissions of the engine. Mufflers and exhaust systems are not just good-sounding features – they are better for you, your car, and the environment.
Check Engine Light
An illuminated "check engine light" means your vehicle is having some problems (and it's best to address them quickly). Quality Auto Repair has the expertise to interpret the code, resolve any needed repairs, and get your car on the road safely — minus the worry of an illuminated "check engine light."
Belts & Hoses
Sooner or later, your car's engine accessory drive belt, timing belt, and coolant hose will dry out and crack. Regular inspections, coupled with timely automotive belt and hose replacement will protect against roadside breakdowns and expensive repairs.
Car A/C & Heating Repair
Automotive air conditioning systems are built to last, but it's still possible for them to break down. Ask your local auto repair shop to troubleshoot – and frequently! – your system so you're safe when driving through cold or hot weather.
Steering & Suspension
We're using the most up-to-date diagnostic equipment to repair and/or maintain your steering system, car suspension, and wheel alignment with a smooth ride.
Lights, Wipers & Accessories
Our auto repair team is trained to inspect wiper blades, headlamps, turn signals, and brake lights while filling your windshield washer fluid.
Car Batteries, Starting & Charging
The diagnostic tools we offer can test your car battery and replace it if necessary with a battery from some of the leading brands. If your car won't start, the car battery isn't the only suspect. The starter, alternator, and spark plugs can also be trouble spots.
Radiator & Engine Cooling
Not all overheating problems arise from cylinder detonation. A lot of heat can come from internal combustion engine combustion, which can reach 2,000 degrees Fahrenheit and higher.
Quality Auto Repair is committed to ensuring effective communication and digital accessibility to all users. We are continually improving the user experience for everyone, and apply the relevant accessibility standards to achieve these goals. We welcome your feedback. Please call Quality Auto Repair (740) 213-6334 if you have any issues in accessing any area of our website.

Computer Diagnostic
We use state-of-the-art technology to scan your vehicle's on-board computer to determine all issues relating to your check engine light.

Oil Changes
Our oil change service includes removing and disposing of all motor oil along with changing the oil filter and doing a quick examination of vital components that are easily assessable.

Tire Alignment
We use the same 4-wheel alignment system that they use in Nascar, it is very accurate and designed for average everyday driving. 

Brakes
Our philosophy on brakes is that they are the backbone of the vehicle because that's what stops you and slows you down, so they must be in perfect working condition.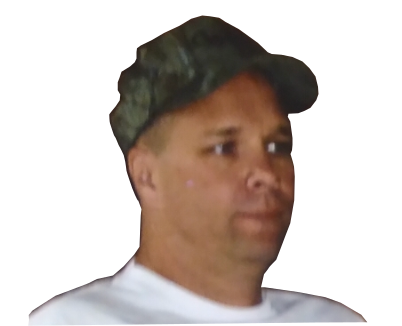 MECHANIC SERVICES
COMPANY HISTORY